In Poland there is the ultimate live action role playing game experience for all The Witcher's lovers, The Witcher School. The LARP is open to international players, and is set in a fascinating castle, where one could live for three days inside a real Witcher academy, learning fencing and magic and fighting monsters and vampires.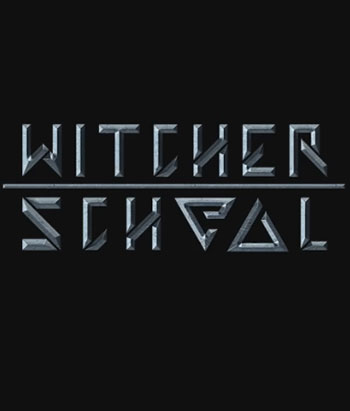 The Witcher School is officially backed and licensed by both CD Projekt Red (the developers of the videogame serie) and Supernowa, the publishing house of Sapkowski's books.
We reached Bartek Ziolo, one of The Witcher School creators, and he told us a lot of interesting stuff about this project.
Hello Bartek and welcome on Isola Illyon! Let's begin: why you choose to take The Witcher's universe to life in this particular way?

Hello everyone! Well, in Poland everyone knows The Witcher series – you can even say that it's bigger than Tolkien in some ways. In our crew, we are all great fans of the universe, so when an occasion shown up to make an high-quality game set in this world, we didn't wait even a second!
Most of the team members responsible for the game are long-time larpers with many years of experience. We've done a lot of different games in the past, where we had a chance to try different things, but we knew that this time we had to go big.
We assembled a team of experts (all of our instructors are not only great actors, but also professionals in their fields, in many cases with international recognition), which is growing ever since. We knew that we couldn't go half-way with anything, that's why we decided to use the best equipment, special effects, costumes and so on. The Witcher School (being the high-budget, high-standard game that it is) gave us the opportunity to do something we always wanted to.
And what you can say about your personal relationship with the saga?
I've first read through the books when I was 13. I know that The Witcher aren't supposed to be for children, but it was so popular that everyone did it around that time. Since then, I've come back to them several times. I organised the premiere event for the first videogame in my local multimedia store, with quizzes, sword fighting shows and so on, and when Wild Hunt came out I've stood in an overnight queue and played for around 16 hours per day for the next 12 days until a platinum trophy on my PS4 popped up.
I've even seen the infamous Polish movie and TV series based on the books more than once, last time when looking for inspiration for The Witcher School.
So yeah, I'm pretty invested in the universe. But I'm far from being the biggest Witcher nut of our team!
There are particular skills required to partecipate?
You need to be over 18 years old to participate. Because of the nature of the game and the venues that we use, the game is not fit for anyone with movement disabilities. Since the international runs of the game are made completely in English it's not a problem for anyone who knows the language to find a place for himself. But remember, the usage of any other language during the game is strictly forbidden! Other than that, you don't need any particular skills to participate in The Witcher School. We had players of different ages – the oldest player was 61! –, backgrounds and nationalities (as for now we had players from over 30 countries, including such locations like Brazil, South Africa or Taiwan).
The Witcher School could be demanding physically, you do learn to be a Witcher after all, but we never force anyone into something he or she wouldn't want to do, and there's always an option to opt-out from any activity.
In short, everyone is welcome as long as he or she wants to be a part of this experience and accepts everything that goes along with it.
How does your larp experience works exactly?
After buying a ticket you receive a sign-up form in which you can share information on your needs and expectations. From interest in specific lessons, through some technical stuff (like food preferences, allergies and so on) to details on the character that you want to play as. We treat each player individually – creating a hero that he/she will be playing during the game, with personal background, needs and ambitions. That character is always unique and detailed, because when the game starts everything that you will say and do will be in-character. You receive info on your character a couple of weeks prior to the event.
When the players arrive at the castle we give out costumes (basic Witcher attire – consisting of pants, shirt and a gambeson) and assign participants to their rooms at the castle. Then we have a couple hours of mandatory workshops (that prepare everyone for the experience) and signal the game to start.
After that, the game begins and goes on non-stop even through the night until it's done (after 3 days on Saturday night). To make it possible, we work at the venue for a couple of days before. We put a lot of effort into making the experience as real as we can: our team covers all the modern items around the castle, we don't use electric lights at all and the usage of any modern equipment, like cellphones, watches and so on, is strictly forbidden. It also goes with the players themselves because everything that you do or say during the game is something that your character would say or do, so there's no place for any off-game.
We have some "off-game areas" around the castle in which the game stops and you can do whatever you want, outside of your character.
After the game starts each player is assigned to a group, in which they will spend most of their time at the school. Each group is assigned with a timetable: each day you have four 2-hour long lessons (like fencing, archery, magical signs, alchemy and so on) under the guidance of professional instructors playing their roles of witcher masters, three themed meals (breakfasts, dinners and suppers) and some Witcher tests (like monster hunts) in the evening.
Other than that there's always an overarching storyline in which everyone can participate. There's a lot of different characters, like sorceresses, bards, traveling merchants, soldiers and older witchers (all of them portrayed by actors provided by us), each with their own personalities and tasks that could be given to the players. And also, as mentioned before,each player's character have his own goals and quests coming from the backstory.
After the game ends our participants spend hours after hours on discussing the game, because there's no way to be everywhere and witness everything that's happening.
Thanking Bartek for his answers, I can just say that a week ago I had some curiosity about The Witcher School, but now, after the interview, I can't stop thinking about it! If you need some other information, you can go here.
–Simone Formicola–
[amazon_link asins='B01KJZYXW6,B017STAVYK,B071HXZYKX' template='ProductCarousel' store='isolilly-21′ marketplace='IT' link_id='5a9ec9c2-d5b2-11e7-b8ce-89108999dda8′]
Potrebbero interessarti...

The Elder Scrolls GRV è un progetto LARP tutto italiano: conosciamolo insieme!

In Polonia si organizza quello che sembra essere il più completo e coinvolgente LARP dedicato a The Witcher!

Parole d'ordine: immersività, tecnologia e tanto divertimento. Andiamo a scoprire il LARP italiano ispirato alla saga di The Witcher!
With The Witcher School, you can become a real witcher!