Potete leggere la versione italiana dell'intervista cliccando qui!
Dear roleplayers, Robert J. Kuntz, a pillar in the history of the RPGs, will be one of the international guests of the next Lucca Comics & Games 2015. He was an employee in Gygax's TSR, but also co-creator of Greyhawk, author in Necromancer Games and Troll Lord Games, and publisher with his Pied Piper Publishing: in other words, a man that saw the history of RPGs in front his eyes. Mr. Kuntz joined us today with this exclusive interview, so have a look!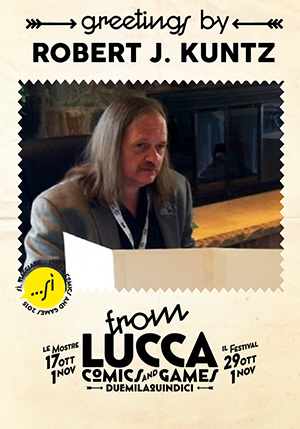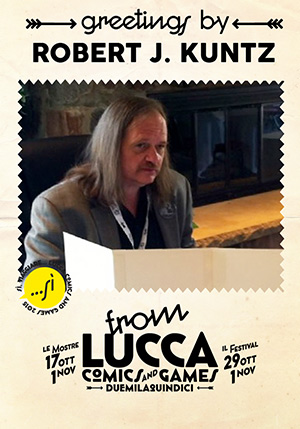 Hello Mr. Kuntz, and welcome on Isola Illyon! You are a special guest of the Lucca Comics & Games 2015, are you ready for this adventure?
Hello everyone! Well, life is an adventure and I love life! I have never been to Italy, so what more could I hope for but for my visit to center around experiencing an extra wonderful event like the Lucca Comic & Games Convention! I am very happy with the occurrence.
What is your relationship with Italy?
Perhaps more than meets the eye. My daughter is part American-Italian; while in college she won honors and awards at the State level singing opera in three languages, including Italian. I consider myself a good student of Roman history and mythology…and my favorite cake is tiramisù. Don't get me going on wines, pasta and the arts and culture! My favorite modern designer is from Italy as well: Massimo Vignelli. I expound on some of his design insights in a book I am currently finishing.
More recently, while arranging for my move to France, Amos Pons of Mondiversi in Torino and I came together to start reprinting select RPG works of mine. But I save the best for last. My future wife, Nathalie, is from Corsica, that one-time Italian island influenced by the Genoese. Her maternal side of the family traces its lineage back to the great Italian composer, Vivaldi, who just happens to be my favorite Baroque composer. So we will not be too far from the grandness of Italy and Lucca in both distance or spirit.
During the upcoming Lucca Comics & Games there will be some limited edition copies of "Cairn of the Skeleton King", an old school adventure belonging to founder generation, as well as the debut product of Pied Piper Publishing. What this work represents for you?
Well. "Old School" is a misnomer, really, originally deriving as a pejorative from the New School when there were edition wars and mud-slinging around 2001 onward. The ascendant school in the market usually stakes their territory by attacking the established philosophy as "Old". The phrase was quickly adopted as a badge of honor when "Old Schoolers" coalesced around principles that the New School derided. I consider both schools to be rather intractable, but schools of thought historically tend to extreme views more often than not. As a free-lance designer there is only one school for me, and that is what works, continues to expand, and does not calcify thought. So, at best, I refer to all of that as "Classic," that which withstands the test of time and continues to holistically influence one's design history.
Designs should be timeless; and that's what I aim to achieve with my own, including Cairn of the Skeleton King. RPG adventures are participatory devices, so in as much as I can craft a timeless, immersion-filled environment for DMs to participate with their players in discovering the Fantasy part of FRPGs, it still takes a vigilant DM to give breath to the imaginative possibilities designed into it. That's the compass that guides all of my designs, including CotSK; and that equates to the depth and breadth of immersion as one explores the unknown through the conjoined play-game experience. It's what participants–players and DMs–deserve at the very least for seeking to embrace the wonder of Fantasy.
You are one of the few people that saw the development of D&D from the inside. This story is really sad, in a jarring conflict between imagination and creativity and the hard business world. How has been your experience in the TSR and how did you lived the end of your adventure in this universe (and also the end of Gygax)?
You ask a question that would require a book-length response from me to efficiently detail; so I will concentrate on what I consider potent, yet generalized, answers.
We have the historical occurrence of a new concept deriving from Arneson and his group (1971-1972) being exposed to our group in Lake Geneva (November 1972) and then being promoted, by Gygax and Arneson (and, very soon afterwards, by myself in concert with both of them) thereafter. This is pre-D&D TSR, the play-test phases, which we became intent upon once being exposed to Arneson's new concept. At that time I was the president of the Lake Geneva Tactical Studies Association (LGTSA) and had previously printed Arneson's "Facts about Blackmoor" article in the IFW affiliated "Domesday Book" which was the Castle & Crusade's Society newsletter published by Gary, myself, Terry Kuntz with equal aid from many other members, including Dave Arneson.
That history has been pretty well defined, and what parts of it that were not I am covering in an upcoming book that deals directly with the advent of the concept as forwarded by Arneson. Skipping forward… D&D takes off like wild-fire and in three short years TSR grows from a basement concern to approaching a million dollar business. The year is 1977. This is where the political change occurs, not as currently suggested as being later in TSR's history. For by 1977 4 out of 6 people that were originally gathered about Gary's table to experience Arneson's concept in 1972 were no longer working for the company: Dave Arneson, Terry Kuntz, David Megarry (designer of the board game DUNGEON) and myself.
As a former TSR stock holder, a person at ground zero +1, and as one who experienced what I consider to be extreme pole shifts, then, it is my conclusion that the unrest which followed was symptomatic of the changed attitudes that had already occurred, such as the tension between the Blumes and the Gygax-aligned faction, both of which vied for control of the company and for its already embattled IP for power-centered reasons. This set TSR on a path to ultimate ruin, not-with-standing the synergy, and resulting vision, that had placed them upon the original and positive course to begin with, 1972-1974.
I turned down an offer to return to the company in 1980; but later, 1985, when Gary had taken temporary control of TSR, I accepted an offer from him to return as the World of Greyhawk Line Manager; but this never came to pass as Gary was soon dismissed after losing the majority share of TSR stock. There's much more that dovetails into this. In summary, when one forgets that the team is what made the whole possible, they forfeit not only vision but the principles embraced for creating it. You cannot cut off your nose despite your face without being bloodied.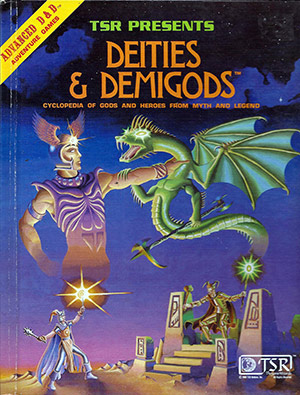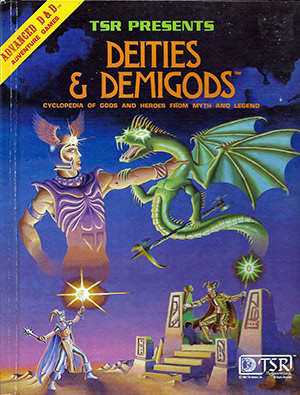 Your name is related with a lot of products about RPG world such as "Gods, Demi-Gods & Heroes", "Deities & Demigods", "Dark Druids", to the last creation of Pied Piper Publishing company. From author to publisher, what do you obtained in all these years and what you believe to have given to this world?
You know, I was the young idealist in 1968, the youngest of those designers around me then. Because of that I concentrated entirely on the concepts I was being exposed to. Money, ultimate success, power, position–these were no where in my vision as they were at various levels for those attempting to broker creativity to become successful. This set a tone for me that persists to this day. I am mainly interested in the conceptual expansion of ideas. If these are good or, better, original, then the money always comes; and this allows for me to continue with what humans do best: to remain vital through imagining and creating. Anything else seems elusive or forlorn by comparison. TSR had that attitude–at the beginning–and I retain it to this day.
So besides the millions of books I've sold, the many languages that they have been translated into, the awards I've won, what do I achieve for the world? Well, to play, to imagine, to make friends and to grow with them, to inspire, and to challenge the limits of one's being by way of promoting the creative vitality of humanity, this is what I strive to pass on to others through my various endeavors. One day several years ago I received an e-mail from a man who thanked me for my involvement in bringing the D&D game to the public. He noted that at age 16 he was on drugs, lost, on a death course. He soon fell in with some fellows playing D&D. He held onto that event as a purpose which eventually lead him to reading and to getting off drugs. He wanted to thank me, as he now had a Master's degree, a great job, two wonderful children and a golden-hearted wife.
It only takes one moment in the past or present to make a positive impact on the future.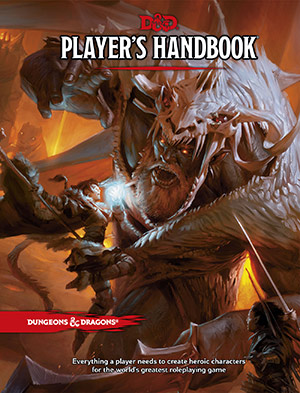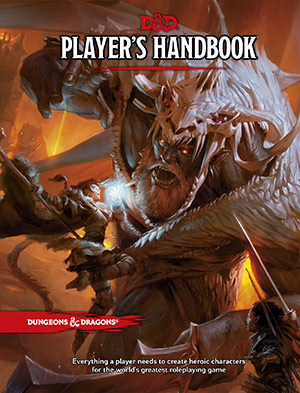 What is the personal idea of Robert Kuntz about the new edition of Dungeons And Dragons (5.0 or Next)?
You know, I am out of the current D&D loop. Wizards of the Coast is very polarized around the free-lancers they work with and I have not been offered the opportunity to author anything through them. I have so many creative projects–non-fiction, fiction, RPG, CRPG-related, etc.–, and many of these long-term, that I have no clue about yet another system. I have heard some good things about it, but that's all.
The business of RPGs is now very extended thanks to events, game designer groups and platform of crowdfunding like Kickstarter. What do you think about the future of role playing game?
I cover this very answer in the book I am near finishing, in section three (it is divided into three sections), entitled, "A New Ethos in Game Design: The Paradigm Shift Originated by Dungeons & Dragons™ 1972-1977".
My crystal ball reading: We have barely begun scratching the surface of conceptual systems for play. The market/supply cycle must reorient in different ways than which it is now interfacing within the design to consumer sphere. You'll have to read the book to discover more. I've spent nearly 8 years researching it; and it is currently at 150,000 words plus diagrams and should, in my estimation, set many heads spinning once it's out there.
Thank you for this interview, Mr. Kuntz, see you soon in Lucca!

– Luca Scelza –
Potrebbero interessarti...

Come la vedreste la situazione se vi dicessi che i progetti che Gygax non pubblicò al tempo potrebbero divenire dei videogiochi?

Sapevate che in America c'è un parco a tema D&D che un padre ha costruito in memoria del figlio deceduto in un incidente?

Uno dei personaggi più iconici dei Forgotten Realms di D&D sta per tornare con una nuova trilogia letteraria!
Interview with Robert J. Kuntz, guest of Lucca Comics 2015!